Please don't let the title of this blog deceive you, I am actually a city girl. I've lived all my life in the city and never have imagined staying in a quiet province. My lifestyle is as typical as Carrie Bradshaw's life in Sex and the City; constant dining out with friends, going to random events, and basically exploring the city in heels.
That's why when I travel, I prefer going out in nature because there's nothing in the world that makes me more alive than getting out of my comfort zone. So I ditch my car, heels, and shoulder bag to my backpack, sandals, and a bike. Needless to say, it's tricky for me to come up with this list because first, I feel like I haven't explored the world as much, and second, beauty and the best are always subjective. But here it is anyway, not arranged in any particular order, my Top 5 cities based on different criteria:
 
1. Barcelona, Spain
 
I start with this city with the most wonderful architecture, food, and people.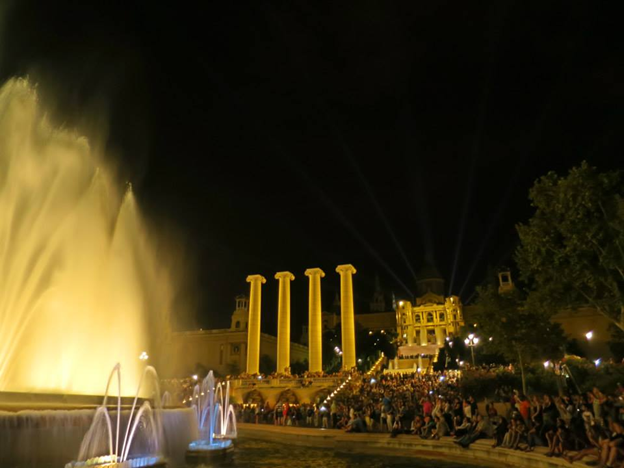 Museu Nacional d'Art de Catalunya. This place is beautiful all day and most especially at night!
Check out the schedule of the fountain show!
 
I start with architecture as Barcelona is best known for the works of Antoni Gauidi and the only city that won the Royal Institute of British Architects Royal Gold Medal. I've never felt so happy getting lost as the time I got lost in Barcelona, it's beautiful everywhere!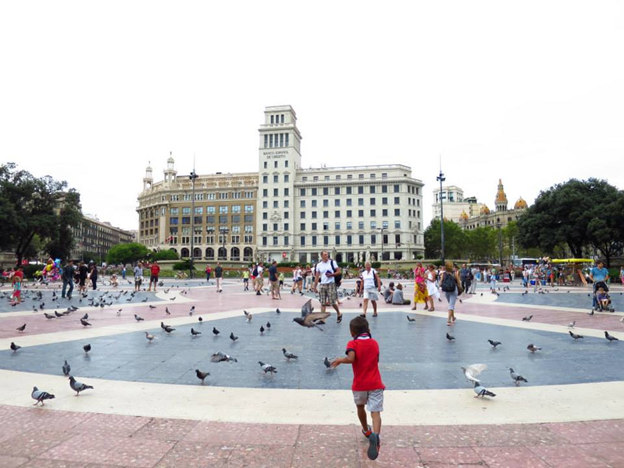 Plaça de Catalunya. From this point you can walk in different directions all leading to several tourist spots. It's the central area with large shopping areas and jump off points for tourist buses.
 
Then there's the food: churros con chocolate, tapas, and wines! Yet still, it's not just the delicious food that makes it all special, it's the overall ambiance and the energy of the place you visit. Spend some time in La Rambla for extensive choices of food and an even more interesting jam-packed crowd. But if you want to really sit down and savor it all, I'd recommend exploring the off beaten places, again, it's best to get lost in Barcelona!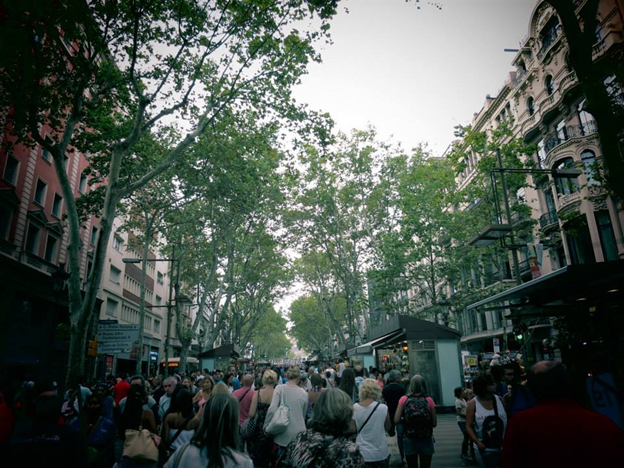 La Rambla. A crowded 1.2km tree-lined stretch filled with food, souvenir, and shopping stores.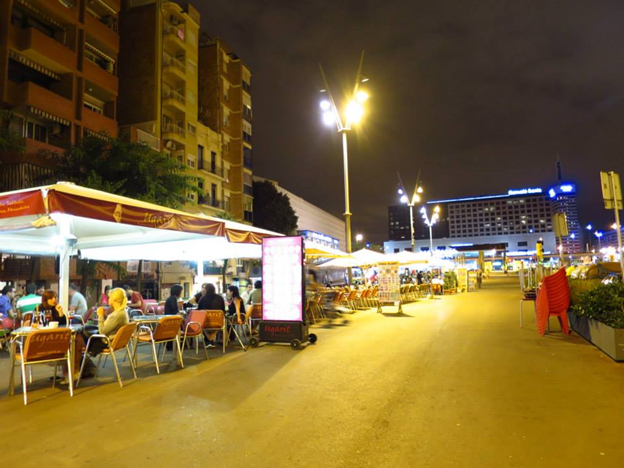 An off beaten path; a line of restaurants near the Barcelona Sants Station. This came as a surprise! At day time, these are all just small tapas bars right next to each other. At night, they all set up these tents perfect for a night of tapas and bottles and bottles of Spanish wine!
 
Lastly, the people, the beautiful people. Seriously, I remember the first Spanish guy I saw after deplaning was the doorkeeper and he is gorgeous. Walking further, I reached the line at the immigration and remember thinking, I wish I would be interviewed by them all! They were all gwapo!
 
 
Barcelonata Beach. The Philippines may have better beaches, but Barcelona has better ummmm, outdoor activities.
 
Whatever you're looking for in travel: art, culture, or food, Barcelona has it all! Call your preferred travel agent today and start booking!